After his enjoyable Cheltenham series, Matt Tombs is back on Matchbook Insights to break down the most relevant Grand National trends.
Plastic Rather Than Wooden National
The Grand National fences have continually been modified during the last half-century but there was a revolution in 2013. Before then they were comprised of wooden stakes driven into the ground, dressed with birch, padded and topped with 6-8 inches of tightly packed green spruce.
In 2013 the wooden core was replaced with plastic, which made the fences less rigid and so with more give.
Crucially, with the overall fences the same height, the spruce topping now comprises about the top 14 inches of the fences and is much more loosely packed.
It's now a disadvantage to jump cleanly over the fences as that uses a lot of energy. The Tiger Roll method of jumping lower and through the loose spruce, landing running, is now the ideal technique for the National.
Unlike Cheltenham where I generally use trends comprised of every renewal this century, I think the default position for National trends is to use the 8 renewals of the 'Plastic National'.
Just Another Marathon Handicap?
Whilst the race is very different from even the 2012 version, (let alone those of yesteryear) it is still materially different from ordinary marathon handicaps over park fences.
The fences are still different, there is much bigger field and, with the possible exception of the Irish National, the field is comprised of higher quality horses.
The quality and size of the field mean they tend to go quicker than in other marathons. The ideal qualities needed are:
A cruising speed to hold a position, (they don't hunt round on the first circuit now)
Even more stamina because the faster tempo requires horses to stay better
Jumping efficiently through the top of, not over, the fences
Is The Grand National A Lottery
In the later part of the last century, the National was actually a fairly predictable race as more than half the field were no-hopers, plenty running from miles out of the handicap.
In recent years it's been the norm for every horse to run from their correct mark and usually about three-quarters of the field line up with a real chance.
In that sense, it became much more of a lottery than it used to be. Between 2007 and 2016 there was a 101.0 winner, a 67.0 winner, three 34.0 winners and two 26.0 winners.
However, the last 4 winners have gone off 15.0, 11.0, 5.0 & 12.0, all from the front 5 in the market.
Is that just natural variance in a small sample or is the National becoming more predictable – and if so why?
Second Season Chasers Thriving
Before the 2013 changes, Numbersixvalverde was the only second-season chaser to win in the previous 10 renewals. 6 of the last 7 winners have been second season chasers.
In that sense the changes to the fences have made it more like a normal graded handicap where unexposed, second season chasers do so well, (but not to the point where novices are regularly winning as often occurs with other graded handicaps at this late stage in the season, such as the Scottish or Irish Nationals.)
With nearly 40 losers every year there are few trends in the National that produce a P&L profit, but second season chasers in the 8 Plastic Nationals are 6/74 – 50pt (68%) profit.
All those 6 second season chasers had run in 10 or more chases, i.e. had been kept busy by modern standards, (and had run in good quality races)
You'd never take such an arbitrary line literally and therefore oppose Snow Leopardess (9 chase starts) but I would be concerned whether Longhouse Poet (6 chase starts) & Escaria Ten (7 chase starts) will be experienced enough even for the modern National.
Second season chasers with 10+ starts are 6/42 – 82pt (195%) profit – in the 8 Plastic Nationals.
Qualifiers this year are Run Wild Fred, Fiddlerontheroof, Coko Beach & Enjoy D'allen.
If second season chasers, with the sort of sexy, unexposed profile that punters latch onto keep winning, then that trend for the National to be more predictable should build.
Marathon Form
2 of the 8 Plastic National winners, Minella Times & Many Clouds, had never run in a marathon, (defined as a chase over 3m3f+). Those that had run in a marathon, (but not the National itself,) generally brought strong form from the best marathons.
Tiger Roll had won the 4-Miler at the Festival and One For Arthur had won the Classic at Warwick. Aurora's Encore had been second in the Scottish National and Rule The World had been second in the Irish National.
Of those who'd contested a marathon only Pineau De Re, (who'd won the Ulster National,) didn't bring strong form from one of the leading marathons.
There's subjectivity here but I have that as a positive for National debutants Run Wild Fred, Escaria Ten, Enjoy D'Allen, Dingo Dollar, Freewheelin Dylan & Mighty Thunder, and Éclair Surf but a negative for Brahma Bull, Coko Beach, De Rasher Counter, Snow Leopardess & Deise Aba and Domaine De L'isle.
I'm particularly against horses that have run in lots of slowly run marathons in the mud like Lord Du Mesnil who, (assuming there is a sound surface,) get taken off their feet going the gallop in this.
Tiger Roll did the double but none of the other winners of the Plastic National had run in the race before. Amberleigh House (2004) is the only other horse to have been placed in the Grand National itself before winning it since Hallo Dandy in 1984. That's a negative for Any Second Now and Burrows Saint.
Cross Country Form
The ideal jumping style, through the top of the fences, is more akin to cross-country races. In the 8 Plastic Nationals, 15 horses that had run in the Cross-Country at the Cheltenham Festival the previous month have lined up.
As well as Tiger Roll's two wins, Balko Des Flos (at 101.0), Cause of Causes & Balthazar King have finished second and Bless The Wings third.
Even before the fences were changed Silver Birch won after finishing second in the Cross-Country at Cheltenham.
Given his tendency to hit the top of park fences it would be no surprise to see Delta Work jump these fences better and he has obvious claims. Poker Party and Easysland don't appeal but Brahma Bull might go well at a big price.
---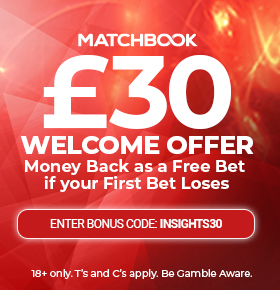 Bet Now
---
Impact Of The New BHA Handicapping Method
When looking at the Cheltenham handicaps I outlined the potential impact of the changes to the BHA's handicapping method, in particular horses being dropped more quickly.
7 horses ran in handicaps at Cheltenham having been dropped 10lb+ "from the mark they ended last season / began this season on", (there's some slightly subjective judgment involved here.)
They finished 81166U3, the winners at 29.0 & 26.0 and the placed horse going off 67.0 in the win market. Exposed horses being dropped have a real chance in big handicaps now.
Cloth Cap has been dropped 15lb from his official mark this time last year. Compared to their marks on their final run last season, Santini is 14lb lower and Lostintranslation 10lb lower.
Cheltenham Prep for Grand National?
In the last 20 years, only 6 winners had run at the Cheltenham Festival. Tiger Roll (twice) & Silver Birch ran in the Cross-Country where they go slowly and so don't tend to have hard races.
Don't Push It & Pineau De Re ran over hurdles. Only Many Clouds, (6th in the Gold Cup, that year run four weeks before the National rather than three,) ran in a conventional chase.
I like horses that have clearly been aimed at the National, rather than coming here as an after-thought or where the trainer has been trying to hedge their bets between the two meetings.
I would have that as a negative for Run Wild Fred, Lostintranslation, Mount Ida, Santini, Noble Yeats & Death Duty who all looked primed for their Cheltenham targets.
Stats That Don't Matter
In any race plenty of the apparent trends will either just be statistical noise or be outdated. An example of the latter is that no 7-y-o has won since 1940.
When this was primarily a test of jumping formidable obstacles it made sense that older, more experienced horses won.
Nowadays that wouldn't put me off a horse like Coko Beach who has plenty of chasing experience but I'd be less keen on Noble Yeats who only contested the first of his 7 chases in October.
Plenty of punters look at marathon handicaps and automatically want to back those at the bottom of the weights. Weight per se has relatively little impact, it's how well handicapped a horse is compared to its rivals under those conditions.
Horses have won the Plastic National from right near the top of the weights (Many Clouds carried 11-9) and the bottom (Minella Times & Auroras Encore carried 10-3.)
Although the National is now less unlike ordinary marathon handicaps it remains a different challenge and so handicapping (largely based on form over park fences) is less of a factor. It still matters but less so than in other races. Trying to work out whether horses will take to this test is crucial.
Of the 8 winners over the plastic fences, 5 had never run over them before and another, Pineau De Re, had fallen on his only previous try, (in the Becher.) Form over the National fences hasn't been a big factor.
One indication of the fact that handicap marks aren't as important in the Plastic National is the recent record of horses well in, (i.e. having shown improved form since the weights were announced.) Punters can over-emphasise this. Two For Gold is 5lb well in and Éclair Surf Fortescue are both 4lb well in.
In the 8 Plastic Nationals 16 horses have lined up officially between 4lb and 14lb well in and only Tiger Roll has won. It's clearly better to be ahead of your mark than behind it but it has less impact than you might think.
Timing To Bet On Grand National?
The SP over-round in the last 5 Nationals has been between 146%-163%.
If you're not betting until Saturday afternoon then you may well get an even bigger price advantage than usual by betting on the Matchbook Exchange, where the over-round is typically much more favourable.
Betting at SP on the Sportsbooks or even in the hour or two before the race is something to avoid in the National.
Good luck!
---
Watch Our Aintree Day 1 & Day 2 Preview:
Subscribe to the Matchbook Betting Podcast here
Subscribe to the Matchbook YouTube Channel here
The post Matt Tombs: Grand National Trends appeared first on Matchbook Insights.
Are you looking for a safe, reliable, trustworthy sportsbook? Check out our ratings of the best sportsbooks and their current sign-up offers for new customers.
Read More