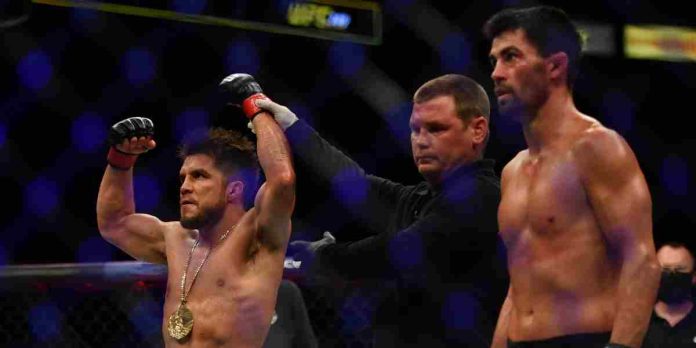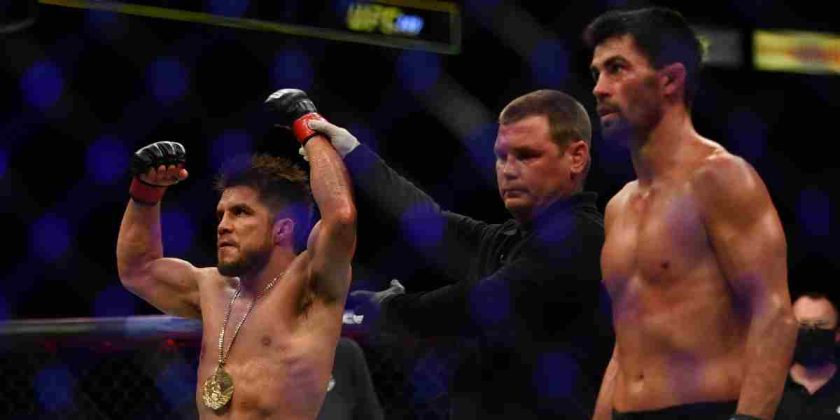 Henry Cejudo telah menanggapi Dominick Cruz yang menantangnya untuk pertandingan ulang setelah kemenangan keputusan mutlak melawan Pedro Munhoz di UFC 269.
Cruz menghadapi Cejudo untuk memperebutkan gelar kelas bantam di UFC 249, di mana ia menderita kekalahan TKO ronde kedua. Pertandingan berakhir setelah 'Triple C' menjatuhkannya dengan serangan lutut dan menerkamnya dengan serangkaian pukulan, memaksa wasit Keith Peterson untuk menghentikan pertarungan. 'The Dominator' menentang keputusan wasit, juga menuduhnya mabuk saat memimpin.
Panggilan Cruz
Selama konferensi pers pasca-pertarungan UFC 269, Cruz mengulangi tuduhannya terhadap Peterson dan menyerukan pertandingan ulang melawan Cejudo.
"Anda tahu itu membuat saya kesal karena itu terjadi (penghentian oleh Peterson), karena Henry Cejudo pensiun (setelahnya)," kata Cruz. "Jadi saya tidak bisa menghancurkan wajahnya dengan pertandingan ulang. Tapi jika si brengsek kecil itu memutuskan untuk kembali, aku di sini menunggunya."
Cejudo Merespon
Berbicara di 'The Triple C and Schmo Show' (seperti yang ditranskripsikan oleh MMA Junkie), Cejudo membalas Cruz.
"Bung, Dominic Cruz, bung, ambil di dagu bagaimana lututku mengenai dagumu," kata Cejudo. "Ya Tuhan, kau benar-benar membuatku muak. Makanya kita butuh wasit. Ini tidak seperti, 'Oh, biarkan saya dipukuli, tapi biarkan saya melihat apakah wasit ini, Anda tahu, memberi saya keuntungan dari keraguan.' Seperti, tidak. Anda menempatkan diri Anda di sana, Anda meletakkan wajah Anda di lutut saya, dan saya membuat Anda menekuk lutut. Ada 13 tembakan yang tidak terjawab. Tonton ulang ya, Kak. Aku benar-benar membangunkanmu."
Sehari kemudian, Cejudo melakukan lebih banyak pukulan ke Cruz melalui Twitter, mengatakan bahwa dia tidak tertarik untuk bertanding ulang dengannya, dan mengincar pertarungan melawan juara kelas bulu Alex Volkanovski.
"Dominick Cruz, Tuan Kings of the Prelims – Ya tunda, kamu kalah. Anda memiliki kesempatan, dan Anda menekuk lutut yang diperbaiki dengan pembedahan itu. Jika saya memutuskan untuk kembali, saya akan melawan Alex Volkanovski terlebih dahulu. 'Triple C' tidak bertarung tanpa pendahuluan," cuit Cejudo.
Menurut Anda siapa yang akan memenangkan pertandingan ulang potensial antara Henry Cejudo dan Dominick Cruz?
Lihat juga:
Terkait