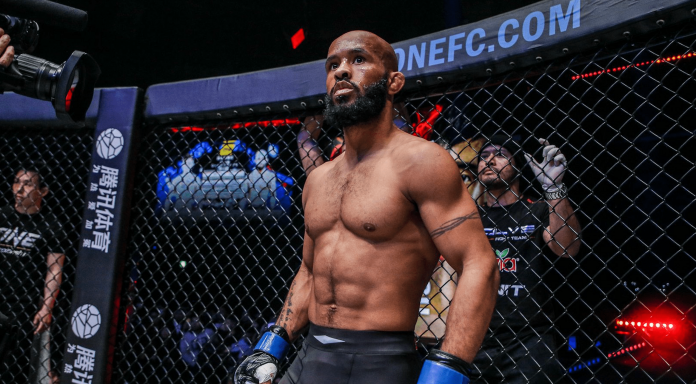 Demetrious Johnson has named three fighters who he believes can break his record for the most UFC title defences.
Johnson, who now competes in ONE Championship, held the UFC flyweight title from 2012-2018, defending it a record eleven times, with notable victories against Henry Cejudo and Joseph Benavidez. 'Mighty Mouse' parted ways with the UFC after losing the title to 'Triple C' at UFC 227 in 2018. He is widely regarded as the greatest 125-pound fighter in the promotion's history.
Demetrious Johnson On Who Can Break His Record
Speaking to MMA Fighting's The MMA Hour (as transcribed by BJPenn.com), Johnson said that Valentina Shevchenko, Kamaru Usman and Israel Adesanya can break his record.
"I think the only people who are close to being that are: Valentina Shevchenko, she impresses me every time she steps in the Octagon," Johnson said. "Kamaru Usman, Israel Adesanya. I think Kamaru Usman is at four (five) title defences. Izzy is at 3 or 4 if I remember… I think those three will be the closest ones to set a new record.
"I think those three athletes can do it, but it takes a long time. Especially with injuries and finding the right opponent. Also, nowadays it's about what fight will make me the most money. It's not about who's next in line, it's like we need to pull this fighter up so we can sell it and make as much money as possible. Obviously, Shevchenko, I don't know if she wants to have children so that's another factor as well."
Since winning the flyweight title at UFC 231, Shevchenko has successfully defended it six times, and will likely make her next title defence against Taila Santos at UFC 275. Usman has five successful title defences to his name, while Adesanya has four.
Do you agree with Demetrious Johnson?
See also:
Related