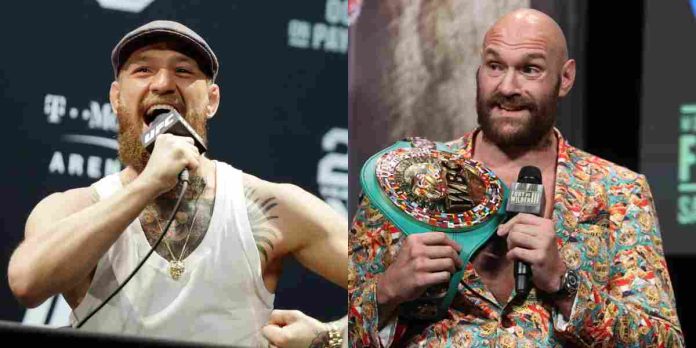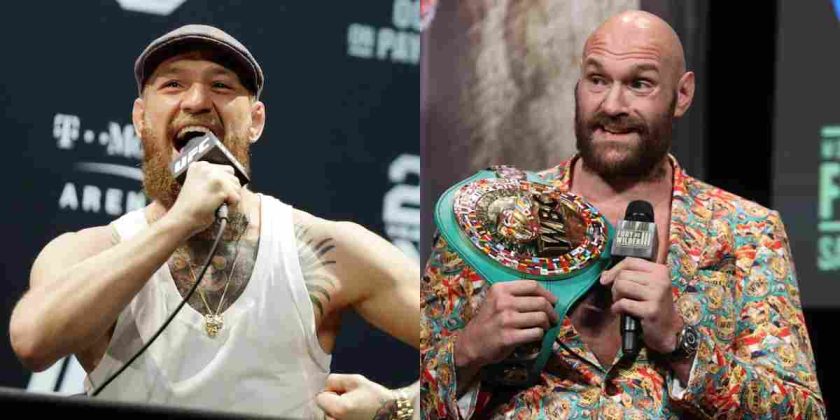 Tyson Fury has called Conor McGregor a 'bully' after the UFC superstar took jabs at him for heaping praise on Khabib Nurmagomedov.
The WBC and The Ring heavyweight champion took to Twitter in January to praise Khabib, saying that he has a huge amount of respect for how 'The Eagle' left the sport undefeated and at his absolute best.
McGregor took issue with Fury's comments about Khabib, and attacked the boxing phenom for not backing his teammate Billy Joe Saunders' father and team when they got into an altercation with the security following Saunders' loss to Canelo Alvarez in May last year.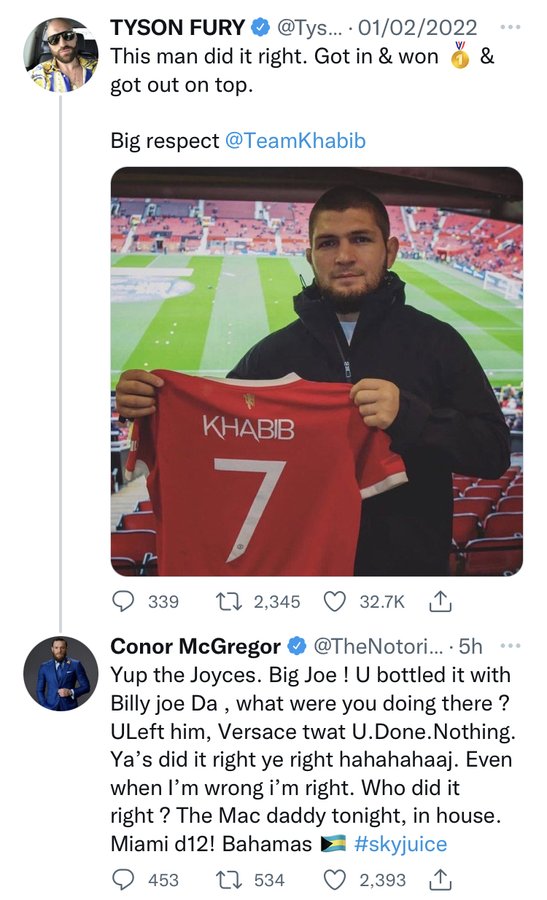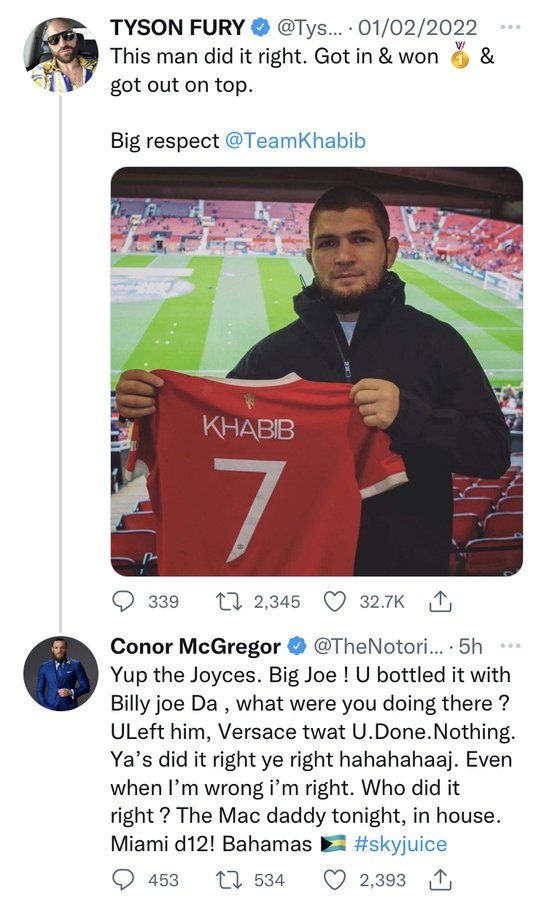 Fury responded by criticising McGregor for his recent run of losses as well as his assault on an old man in a bar in his hometown of Dublin, Ireland in April 2019.
McGregor responded with more insults, forcing Fury to bring up his submission losses to Khabib and Nate Diaz.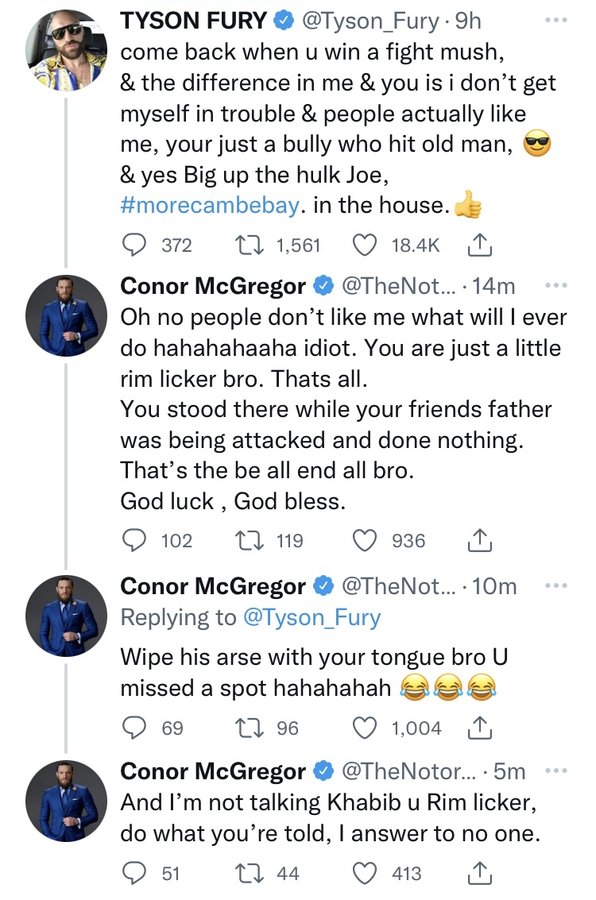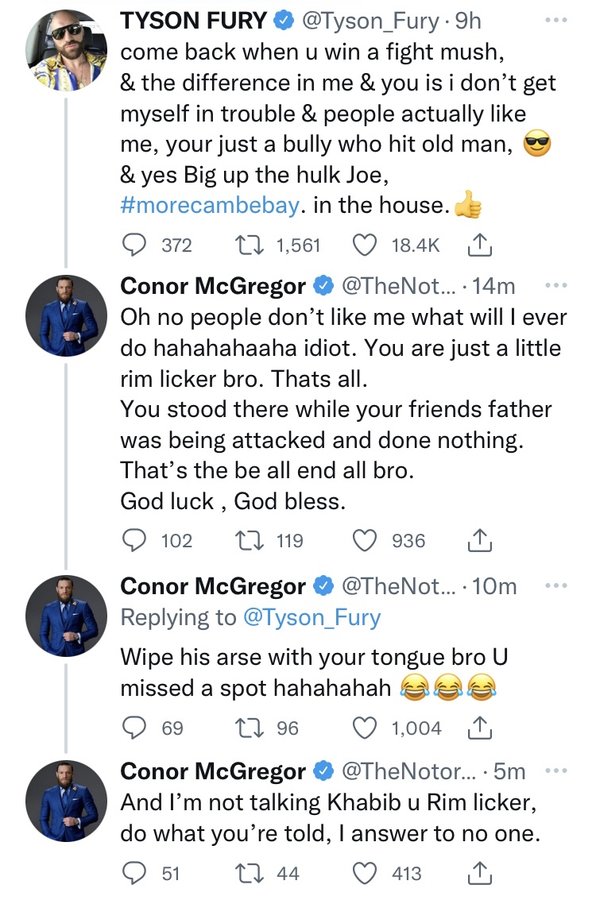 The Dublin native deleted his tweets before dropping the beef by quote tweeting a clip of Fury praising him. "It's all good, we forget it. Fair play Tyson. God bless ya mate," McGregor tweeted, before deleting it as well.
McGregor is coming off back-to-back defeats at the hands of Dustin Poirier at UFC 257, where he was knocked out in the second round, and at UFC 264, where he lost by a doctor's stoppage after he broke his tibia moments before the end of the first round. The former two-division is expected to make his comeback this summer and wants an immediate shot at the lightweight title upon his return. Lightweight champion Charles Oliveira will put his title on the line against Justin Gaethje at UFC 274 on May 7th.
Fury is coming off an eleventh-round knockout victory in his trilogy against Deontay Wilder in October last year and will defend his WBC and The Ring titles against Dillian Whyte on April 23rd.
What do you make of Tyson Fury's beef with Conor McGregor?
See also:
Related