Heartbreaking stuff in last weekend's column as Adrian Clarke was denied 2/2 by Leicester, giving up a 2-0 lead.
He's back, motivated to go one better this time with two Premier League plays…
Josh da Silva's 86th-minute equaliser for Brentford at Leicester City on Sunday may have cost me a lovely opening weekend Insights double, but at least we're not chasing our tail heading into GW2 of the new campaign.
I begin today's column with a closer look at Liverpool, who failed to show up at Craven Cottage last Saturday…
The @TeamMatchbook Weekend Preview Podcast…

Chelsea vs Tottenham
Brentford vs Man Utd
Arsenal vs Leicester
Aston Villa vs Everton
EFL & Best Bets

Enjoyed this alongside @MarkOHaire @MiguelDelaney & @Sully_Matchbook

Also available as podhttps://t.co/hMcCyOl0ok

— Adrian Clarke (@adrianjclarke) August 11, 2022
---
KLOPP'S LIVERPOOL HAVE TO SERVE UP A STRONG REACTION AT THE EAGLES' EXPENSE
The sight of Jurgen Klopp left open-mouthed and utterly aghast at the wretchedness of Liverpool's performance at Fulham last Saturday is not likely to be something we see too often this season. Don't get used to it.
Marco Silva's newly promoted team were inspired, and kudos to them for it, but the Reds were rotten by their own outrageously high standards in a shock 2-2 draw.
Knowing just how good Manchester City are, Liverpool's players will be all too aware those dropped points mean their margin for error has just shrunk significantly.
This should focus the minds, and I fear this could be very bad news for Crystal Palace, who visit Anfield on Monday evening.
---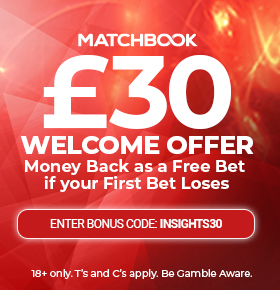 Bet Now
---
Darwin Nunez impressed off the bench, so he should come in to make his home debut, and all around him, I fully expect the tempo to be kept exceptionally high.
The best way for Klopp's side to shake off their rust will be to go full throttle from minute one at home to Palace.
Liverpool are unbackable at 1.23, so I'm looking towards the handicap markets for a way in to support them.
The selection I like best is Liverpool -1.5/2.0 at 1.79
Getting onside with this means we make a profit if Liverpool win by a two-goal margin or more. If it's two, that profit is halved, but anything beyond that and it's happy days.
For context, last season 13 of 19 home Premier League matches saw Liverpool win by at least two goals.
A one-goal winning margin would let us down here, but that occurred in only two of the Reds' home wins in 2021-22.
---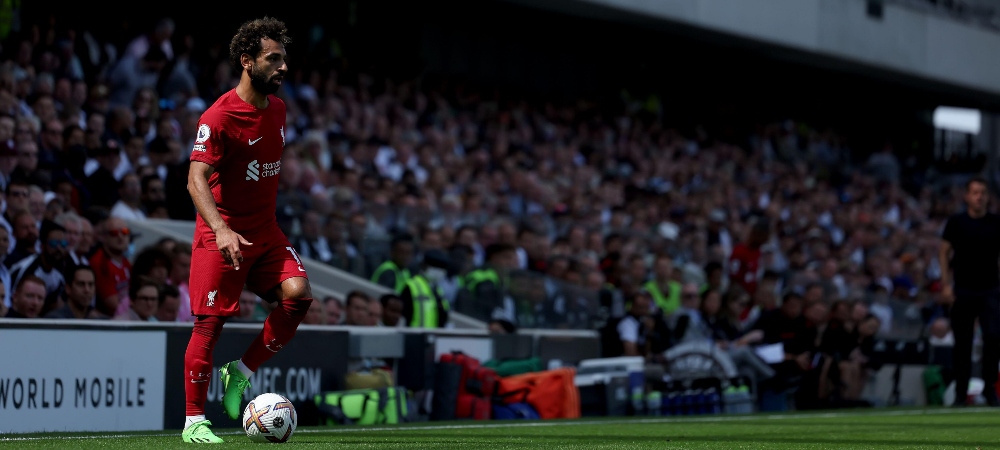 ---
Palace are a decent outfit under Patrick Vieira, and the likes of Wilf Zaha and Jordan Ayew will provide a threat down the wings, but they weren't great on the opening night when losing 2-0 to Arsenal.
They conceded a poor set-piece goal (as they did plenty of times last term), and Liverpool are very much the masters of dead ball situations under Klopp. It would be no surprise a set piece was scored by the hosts.
I understand why many punters will have been put off by Liverpool last Saturday, but how many times do they stink the place out two weeks in succession?
I fancy a red-hot reaction, and the Eagles might end up on the receiving end.
Liverpool at -1.75 goals at 1.79 has been trimmed in recent days, and it is a selection I like for Monday night's encounter.
---
---
ANTICIPATING A TAME BATTLE OF THE BIRDS IN SUSSEX SUNSHINE
If you managed to catch any of this weekend's Matchbook football podcast with me, Miguel Delaney and Mark O'Haire, you'll have noted a pattern in Mark's thinking ahead of GW2.
It's going to be blazing hot, and although stats on a correlation between hot weather and low-scoring games is patchy at best, it doesn't take a rocket scientist to recognise that games are likely to be slower and more stop-start than usual.
This, to my relatively experienced eye, tells me low-scoring matches are more likely.
Down at the AMEX Stadium, it's going to be seriously warm as the Seagulls host the Magpies.
In the bird kingdom, I think I'd back seagulls to overpower the smaller magpies, but that's of course, irrelevant here. And not my area of expertise either!
---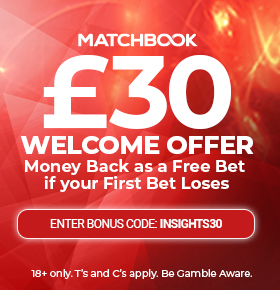 Bet Now
---
Patterns are in the embryonic stage at this time of a new season, but I don't think there can be any doubt that Brighton and Newcastle are both very sound in a defensive capacity.
Organised astutely by Graham Potter and Eddie Howe, respectively, they are not teams who attack with gay abandon, leaving themselves wide open.
Breaking them down, playing through their disciplined press, is not easy at all.
Last season the AMEX didn't see a lot of goals. 13 of the 19 home games saw Under 2.5 goals land (a league-high), and it's the same for the Both Teams To Score market. Just 7 of 19 saw BTTS come in.
---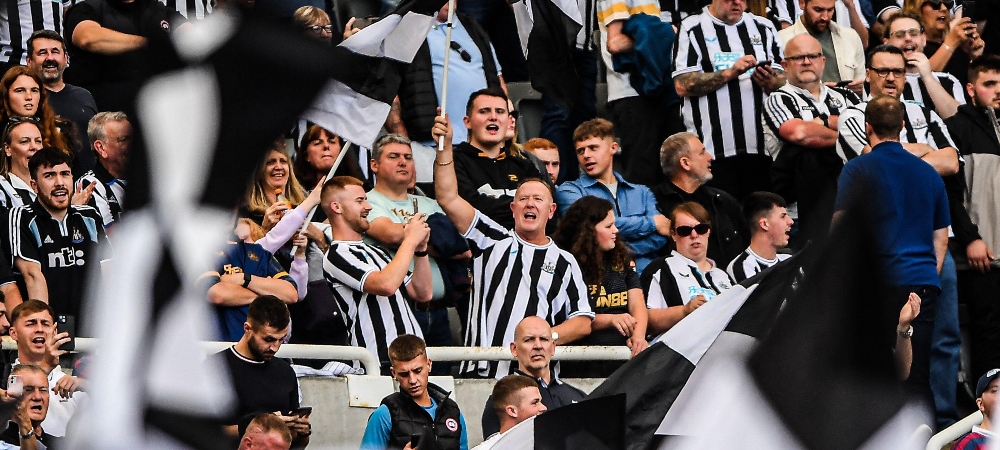 ---
Newcastle United weren't quite as low scoring, averaging 2.79 goals a game last term, but away from home, 53% of their games did end with two goals or less.
In a very professional season opener, they locked Nottingham Forest out completely, facing just five shots and none on target. Forest's xG was a paltry 0.28.
That performance and their work in the transfer market this summer tells you Howe is building around a solid platform this season.
No surprises then that I'm backing Under 2.5 goals for Brighton v Newcastle at 1.8.
I must admit BTTS NO is tempting at a juicier 2.04, but I am reluctant to drop the possible 1-1, which is currently the shortest priced correct score at 6.8.
These are two good sides, led by coaches that know their way around a tactical whiteboard. A crazy wide-open goal fest looks unlikely to me.
---
---
RECOMMENDED BETS
Liverpool -1.5/2.00 (1.79)
Under 2.5 goals Brighton v Newcastle (1.8)
---
Watch Adrian Clarke on the Weekend Football Preview:
---
Subscribe to the Matchbook Betting Podcast here
Subscribe to the Matchbook Youtube channel here
The post Adrian Clarke – Liverpool To Bounce Back & Two Solid Defences appeared first on Matchbook Insights.
Are you looking for a safe, reliable, trustworthy sportsbook? Check out our ratings of the best sportsbooks and their current sign-up offers for new customers.
Read More